New Year's Eve Limos & Party Buses Still Available!
New Year's Eve is always one of the biggest nights of the year for having a little fun and a few drinks, not just in Louisville, KY, but worldwide. While celebrating can a joyous occasion, the pressure to make it an unforgettable night can end up being a little stressful. The demands of appearing at the right place, coordinating with family or a group of friends, and keeping everyone in a safe and clean environment can require a little forethought. Fortunately, Derby City Limousines can make checking transportation off the planning list a breeze with a limo or party bus service for New Year's Eve.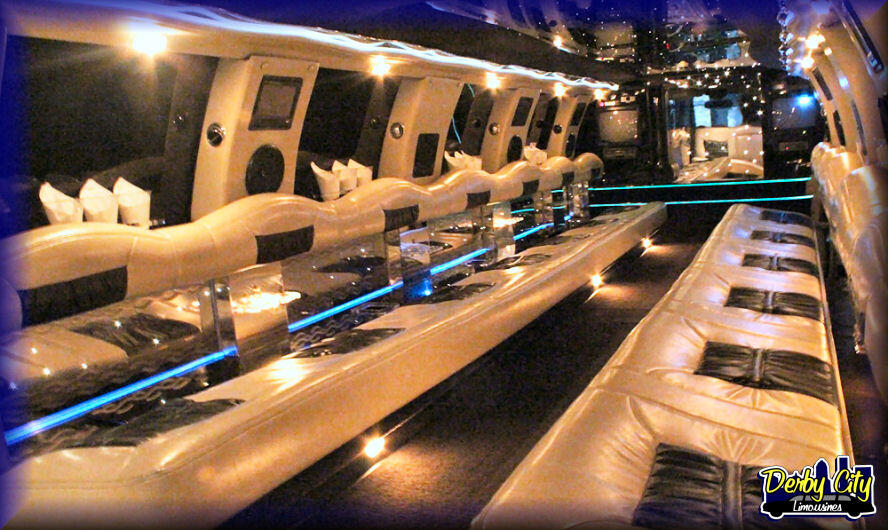 Renting a limousine anytime is always a fun experience. On special occasions in 2020, reserving a limo or bus has to be clean & safe; Derby City goes the extra mile to make sure things are right. That plus in style vehicles ready to celebrate, especially on New Year's Eve.
3 reasons to rent a limo or party bus on New Year's eve.
1. The Best Designated Driver You Can Get!
New Year's Eve only comes once a year. Everyone wants to be a part of the moment and have a drink. Don't label one of your good friends or family as the "Designated Driver" leave that to us and stay safe all night; You are in great hands with one of our professional chauffeurs. Go and enjoy your party, drink with all your friends and family and never feel you have to sit your New Years' Eve party out because you are the designated driver.
2. Pickup and Delivery at Curbside!
Pick up everyone at their house! If you have several different families/locations, you never have to worry about parking. The limo picks everyone up and drops them off curbside right in front of their home. Not only is the safe driving taken care of, we even make your walk short; everyone will appreciate that at the end of a fun night of celebrating.
3. Bring Adult Drinks For The Road!
One of the best things about having a party bus or limousine is that the party doesn't have to stop while heading from one location to another. Because the limo has two sections, with the driver separated from the passengers, it is perfectly legal for passengers to enjoy adult drinks while on the road. All of our vehicles are equipped with built-in ice bins and wet bars ready for your drink of choice.
Call Us Now to Book Your New Year's Eve Limo Service:
Now that you know the fun and advantages that you will get with our New Year's Eve limo rental service, don't miss out on this fantastic opportunity while there is still time and availability. We offer a price that you will not find anywhere else. Pick up your phone now and reserve your New Year's Eve Limo rental at 502-817-5492.