After many years in the limousine business, we have found that after school pickups are absolutely the best service we offer.
No one gets as excited as a group of kids coming out of school knowing there is a limo waiting for them out front, the amazement in their eyes and the attention from their friends confirm that the day will be remembered forever.

Places to go in a limo after school.
Kids would love to go just about anywhere in a limo after school, after all the destination is never really the highlight. The pickup and time in the limo is the exciting part. However a place to go will only make this memory even better. Below is a list of places we normally take kids in the limo after school.
Ice Cream Shop – Pulling up in a limo at your local ice cream shop will get the attention of other kids. Kids love to go in and have an ice cream while all the other kids ask them about their limo parked out front.
McDonald's – There seems to be a local McDonalds pretty close by most schools. Again pulling up in a limo will get the attention of other kids.
Park – The local park is a great destination for younger kids. The limo will build up the excitement that makes a stop at the local park a great idea to burn off energy with park activities.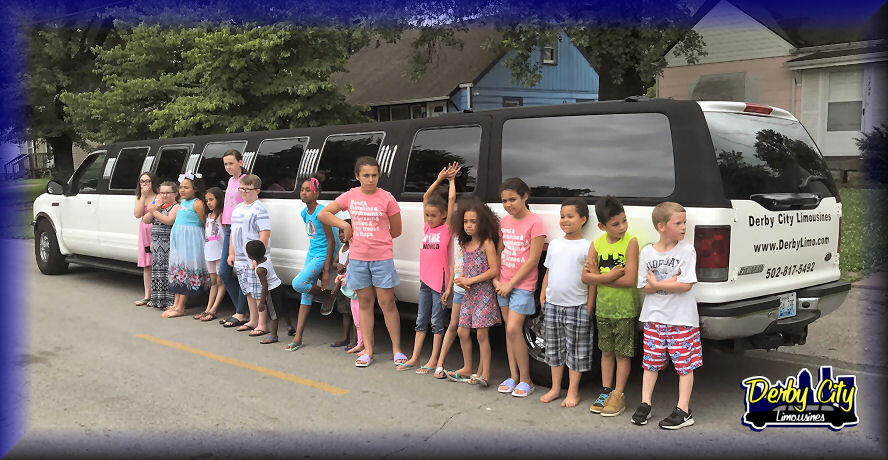 Special occasions for after school pickups in a limo.
You certainly don't need a special occasion to make yourself a child's hero. A few great ideas for those special dates that a limousine pickup after school would be extra special.
Birthdays – Make their birthday an evert that they will never forget.
The reward for good grades – Kids will work extra hard on those grades when the reward is a limousine pickup from school.
Appreciation for good deeds – When they do good deeds reward them with a limousine pick up from school.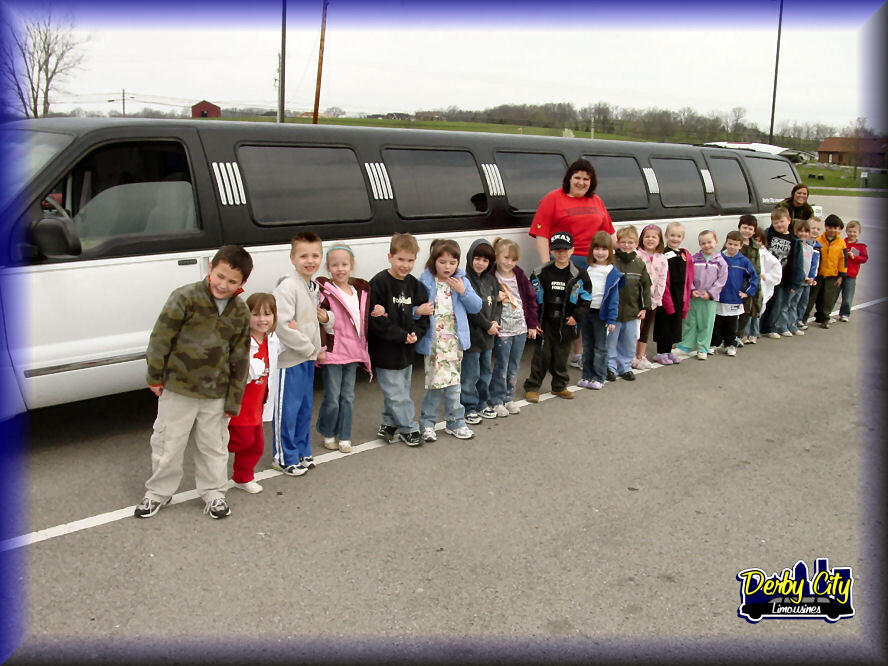 Special discounted rates for after school pickups.
Okay here's the best part, because we love doing after school pickups for kids, we are offering some very special pricing options. Depending on availability and the number of passengers, Marsha will give you the best rate guaranteed. Just give her a call let her know the date and what limo you like for an instant quote at 502-817-5492
The Icon Limousine – The Icon limousine is the most affordable. it can hold up to 10 passengers.
The SUV Limousine – The SUV limo has a lot of room. Kids love this larger limo that will seat up to 14 passengers.
The Tuxedo SUV Limousine – This limo is very special! It is the longest limo in the state of Kentucky and will accommodate up to 24 passengers.